The Center of Alcohol Studies was a pioneer in publishing both scholarly and lay literature related to the use and misuse of alcohol. Among the many "firsts" the Center is famous for is the Quarterly Journal of Studies on Alcohol (now under the title of the Journal of Studies on Alcohol and Drugs), the oldest substance-related journal published in the United States. The Publication Division was a trailblazer in collecting, organizing, and disseminating all kinds of literature related to alcohol studies. 
Publication catalogs in the Digital Alcohol Archives with lists of publications (books, journal, pamphlets, fact sheets, posters, etc.) and prices by year demonstrate the breadth of the Center's activity, including both academic and "non-technical" or "popular" publications. 
---
Image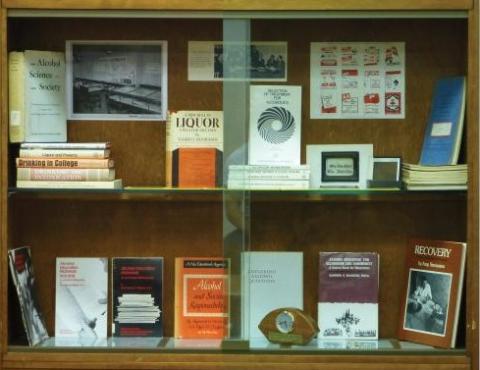 Browse a sample of resources related to  early publications.
---
From the Digital Alcohol Studies Archives
Yale and Rutgers CAS Publications